Hundreds Of US Troops Begin Deployment To Saudi Arabia To Counter Iran
|
The deployment of hundreds of US troops to Saudi Arabia as part of a build-up to counter Iran in the region amid soaring tensions and a dangerously ratcheting "tanker war" has begun, The Wall Street Journal reported Friday night. 
The Pentagon first revealed on Wednesday that 500 of the 1000 total troops announced by the White House last month to bolster US presence in the Middle East would be heading to the Prince Sultan Air Base, situated in the desert east of Riyadh.
Crucially, Prince Sultan Air Base has been closed to American troops since the rapid fall of Baghdad and overthrow of Saddam at the start of the 2003 US invasion of Iraq.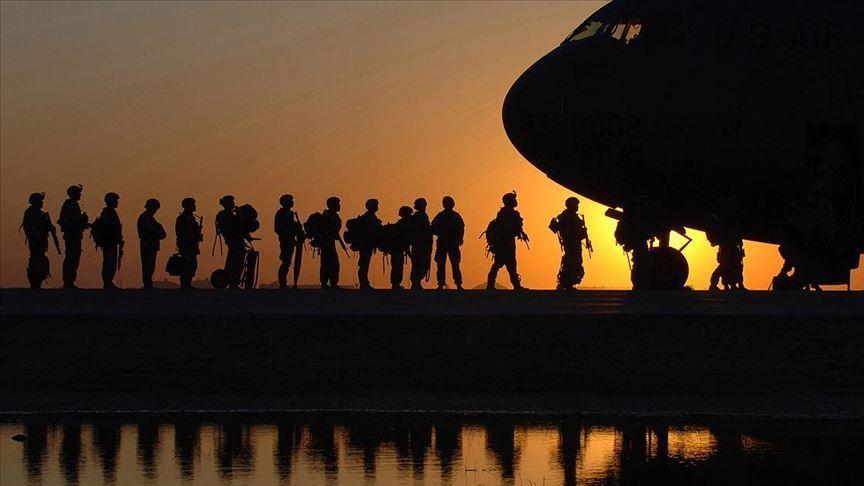 The WSJ report confirms the new deployment is en route within 24 hours after Iran's elite IRGC seized two British tankers in the Strait of Hormuz. One tanker has already released, but the other – British-flagged Stena Impero and its crew – is still being detained.
According to the report:  
The military already has begun to deploy more than 500 U.S. service members to Prince Sultan Air Base, about 150 kilometers southwest of Riyadh, officials said. Saudi officials didn't respond to requests for comment. Officials from U.S. Central Command, which overseas the Middle East, declined to comment.
It's the latest sign that the Trump Administration is continuing its military buildup in the region, which has so far included fighter jets, B-52 bombers, an aircraft carrier strike force, Navy destroyers and – of course – more troops.
Citing two senior defense officials, CNN had previously reported that a small number of troops were already in the area, and initial preparations were being made for a Patriot missile defense battery as well as improvements to a runway and airfield. US security assessments have determined that the area would be ideal for US troop deployment because it would be difficult for Iran to target with missiles.
Satellite images obtained by CNN revealed the initial deployment to the air base in mid-June. Other images showed more preparations were made at the site earlier this month.
The deployment will strengthen ties with Saudi Arabia, which had been temporarily strained in the wake of the murder of Jamal Khashoggi as some lawmakers tried to prevent the US from selling arms to the kingdom, which has historically been one of the biggest purchasers of American arms. However, the Trump Administration is taking steps to expedite arms sales to the US's Middle East allies, including Saudi Arabia.
However, the Pentagon has apparently dramatically scaled back plans to deploy 10,000 troops to the region to "monitor Iran". Ultimately, the US hopes to be able to fly stealth, fifth-generation F-22 jets from the base, according to reports.