Where To Buy That $1500 Weed Grinder You've Been Looking For
|
Within weeks, wealthy Los Angeles pot smokers can take their love of marijuana to new heights at the Beverly Hills Barneys. 
The luxury department store chain is set to open its own head shop in March called the High End; a store-within-a-store that will offer all types of facny paraphernalia for the discriminating cannabis consumer. Other locations around California will follow – while other states such as New York will be under consideration if recreational cannabis becomes legal.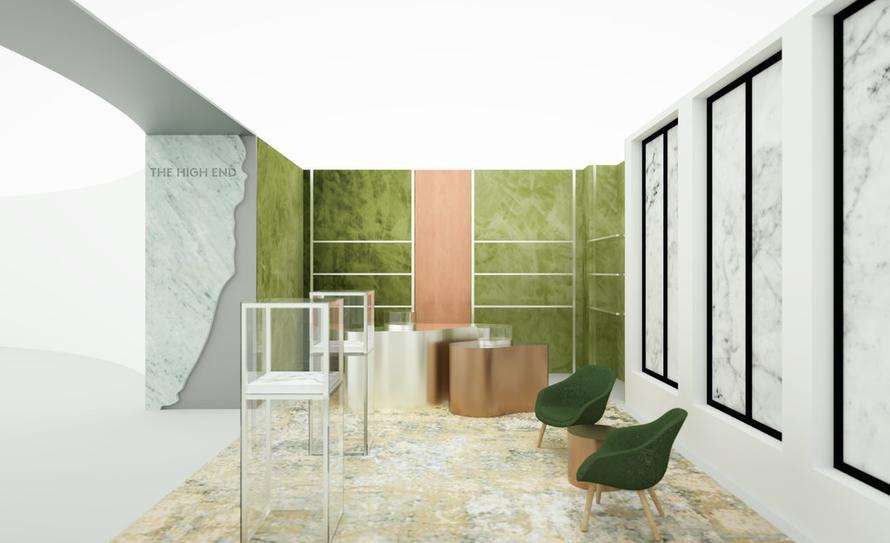 High End's wares will be, well… high end: 
Devambez rolling papers made from organically grown French hemp; handblown water pipes by Siemon and Salazar, a glassware studio in California; stash boxes by the jewelry designer Martine Ali; and joint holders (otherwise known as roach clips) by Good Art Hlywd. Prices will tend toward the premium. A sterling silver pot grinder, for example, will sell for $1,475. –New York Times
It isn't just accessories either, reports the New York Times. High End will carry cannabis products, such as high-end pre-packed vape pens from Beboe, which some have referred to as the "Hermes of marijuana." 
Beboe's A-list investors include Rose McGowan, the actress; Carmen Busquets, an early investor in Net-a-Porter; and Joanne Wilson, the angel investor who runs the popular entrepreneurship blog Gotham Gal. The marijuana upstart is named after Mr. Campbell's grandmother Be (short for Bernice) Boe, who used to buy dime bags to make brownies to ease his mother's pain as she battled cancer when he was a child. –NYT
For those who prefer good ol' fashioned bud, High End will carry pre-rolled joints which Beboe developed in partnership with Bay Area cultivator Sherbinskis. That said, the Barneys head shop won't have a dispensary license, so Beboe repressentatives will take customers' orders for delivery. 
Barneys CEO Daniella Vitale says that the time is right for a luxury head shop – not just because of changing attitudes towards marijuana, but also because of the "pressures on bricks-and-mortar retailers to offer Instagram-friendly moments," writes the Times. 
"If someone is going to come into a physical store, they really expect more than product, because product, unfortunately, is available in a million different places," said Vitale. "We want to make sure there is an entertainment value here."
"Social media happens in an environment, it happens in a restaurant, in a fitting room. It's not happening by watching someone at their desktop shopping online. We need to make sure we're creating a backdrop for that."